May 4th is the opening reception for the Ellarslie Open 35, which will run through July 1, 2018.  The juried show had over 500 art submissions from 278 artists.  The juror was Heather Coyle.
I submitted two sculptures for review, and both were accepted.  They are: "The Art Students Cast Room", a relief;  and "The Protectorate",  a large egg with a crackle glaze and  lizard .  Below is "The Art Students Cast Room", " The Protectorate" was fresh-out-of-the-kiln, and a good photo was not taken before submitting to the show.  Stay tuned,… will post a picture soon after the opening.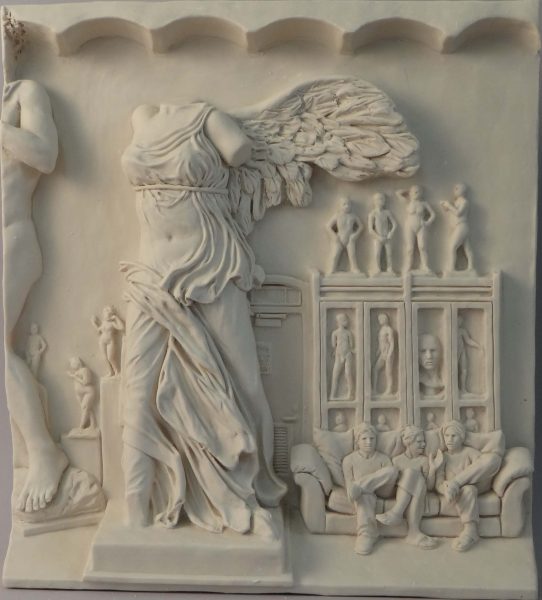 Opening reception was a great success, talked to many interesting people.  I had the honor of being one of two artists whose art work was bought by the Trenton Museum Society. "The Art Students Cast Room" was added to the collection of the Trenton City Museum.
Here's some pictures of "The Protectorate",  and from the event.